Marion Lowrence
The PA Hub Founder and Director
Marion is a multi-award winning former PA, winning Yorkshire PA of the Year in 2011 and Pitman Super Achievers International PA in 2012. Marion worked in various administration and management roles for over 30 years building up her expertise and networks throughout this time including working for the Civil Service and NHS before joining Yorkshire Universities as a senior PA in the higher education sector.
Marion has presented to various groups of PAs throughout the UK and overseas and loves to network both in person and through social media.
Marion was the Founder of Yorkshire Universities Internal PA Network which led her to set up The PA Hub with her husband and business partner Jon Lowrence. They now run 2 independent networks in Leeds and Liverpool running over 30 PA events a year including networking meetings, training and development sessions, conferences, showcases and PA Awards.
Marion was also the Events Director for Executive Support LIVE for 6.5 years having run events internationally in London, Johannesburg, Auckland, Wellington, Sydney, Washington DC, Silicon Valley & Atlanta.
Marion has been the lead delegate representing the UK at the World Administrative Summit in Frankfurt in October 2018 and online in 2020 and 2021 and continues to support and promote the profession internationally.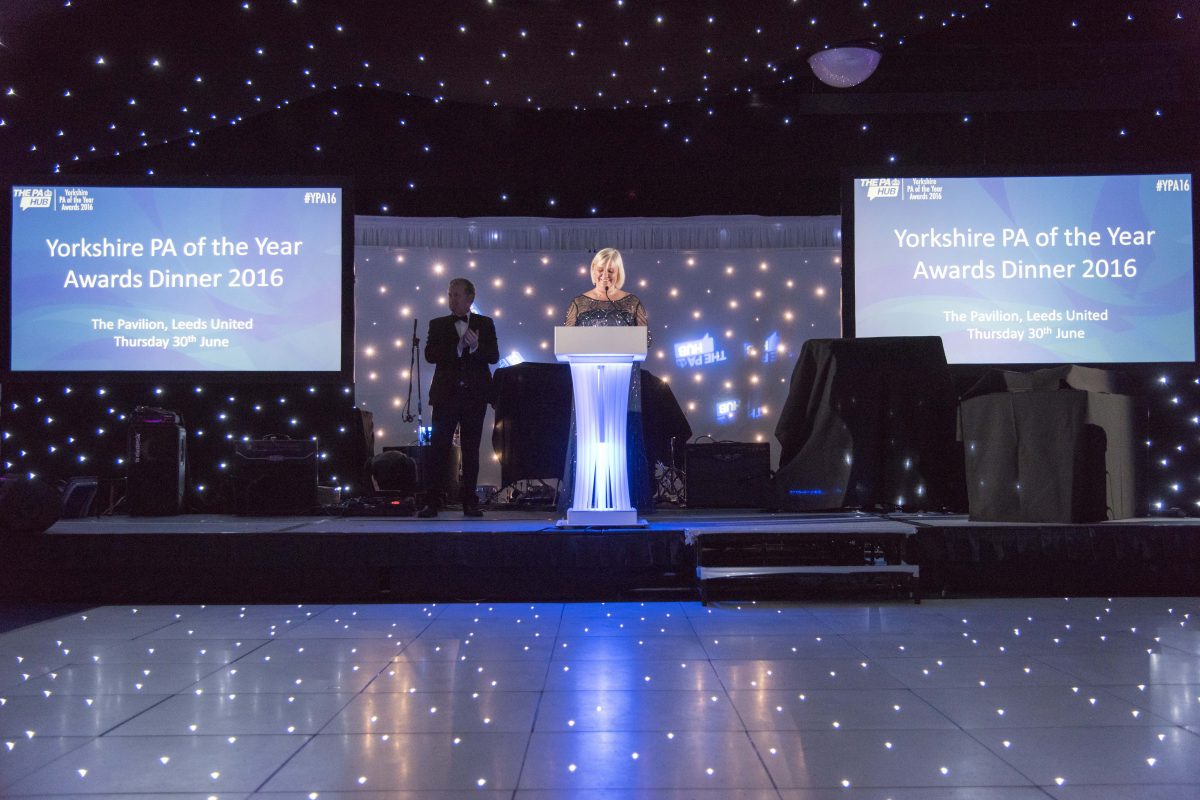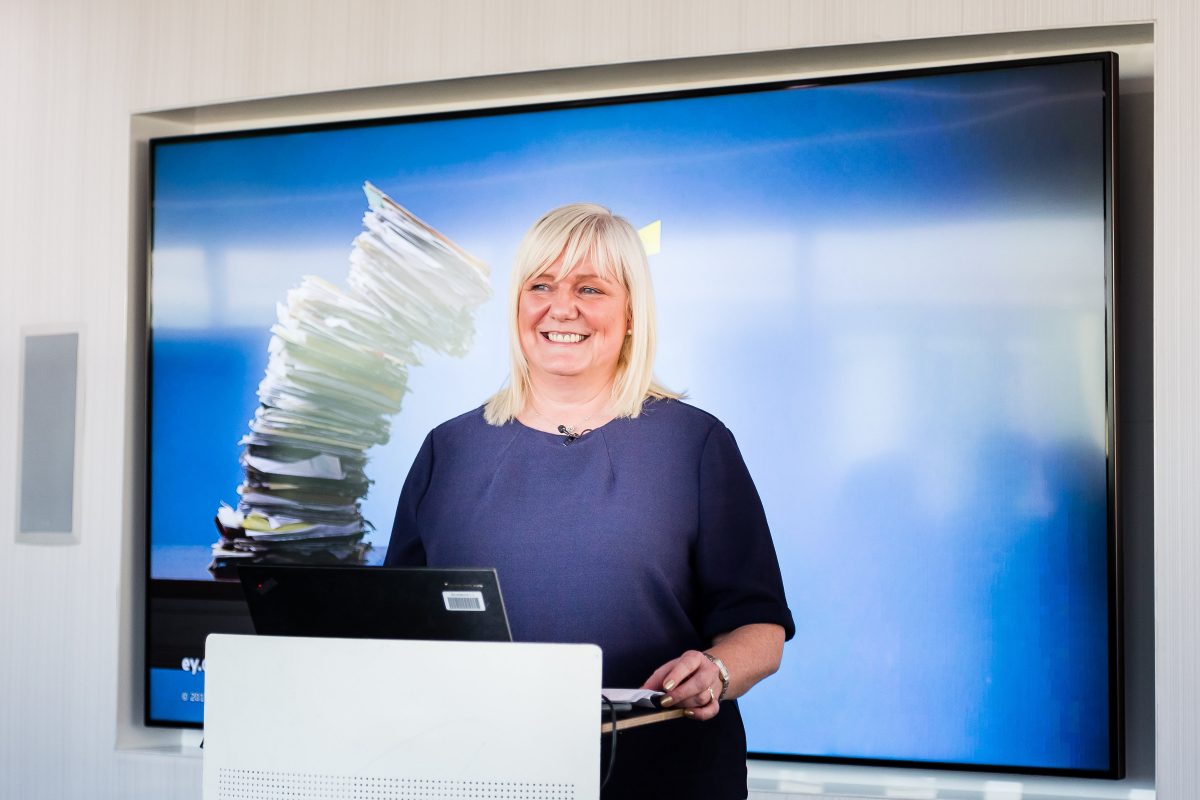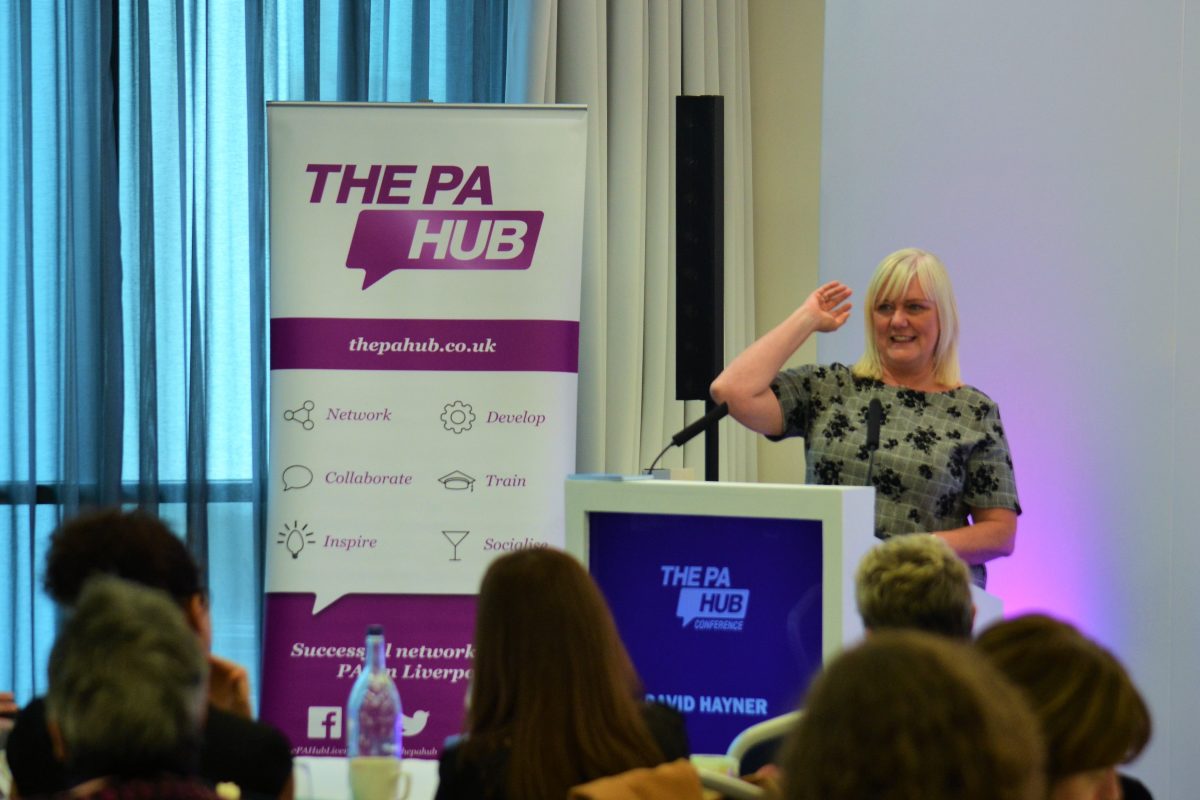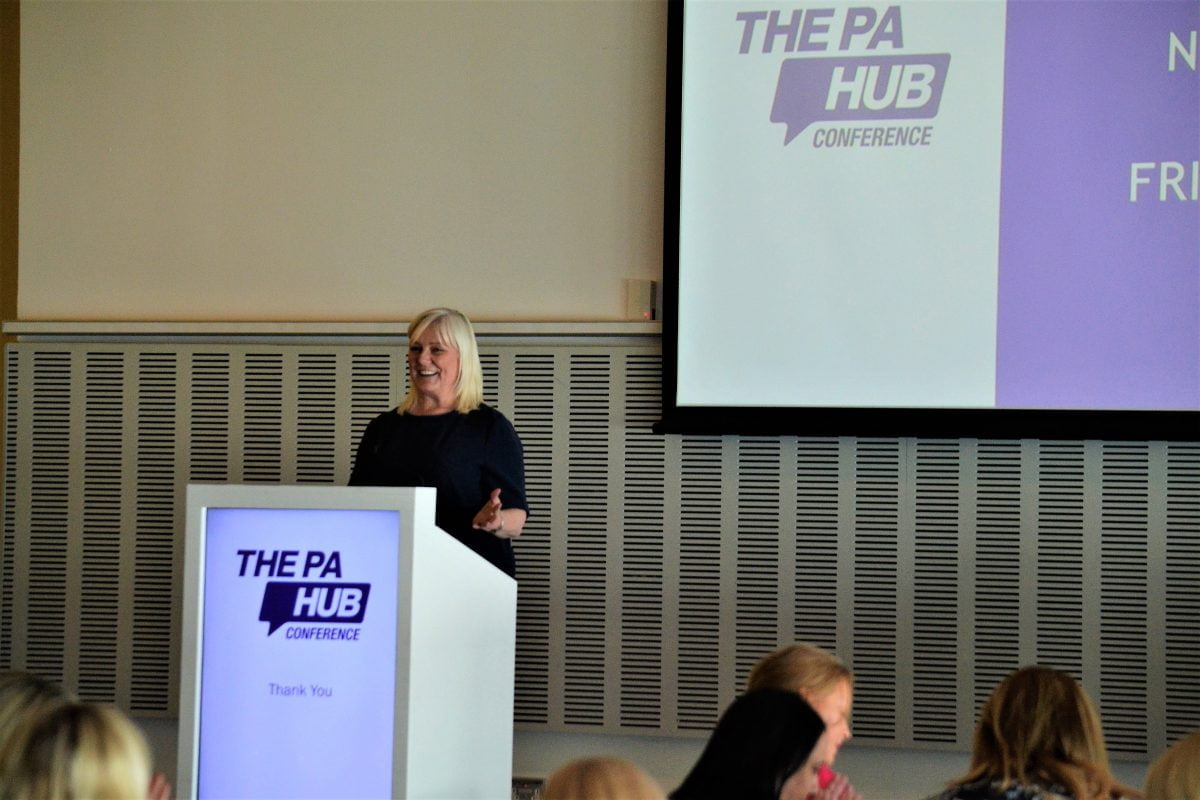 Marion's experience includes
Executive Support LIVE – Events Director assisting with the organisation of Global events for Marcham Publishing since June 2015 – present.
WA-Summit UK Lead Delegate & Speaker at the World Administrators Summit in Frankfurt in 2018 and online in 2020 and 2021.
Government Events Training Day – Manchester and London 2019.
Conference and Hospitality Show –  Sourcing PA seminar and programme speakers, hosting seminar day, inviting and promoting attendance at pre-evening and main day events in Leeds in 2013 – 2016.
The Meetings Show – Organising PA seminar series and handling event promotion to the PAs in London in 2014 – 2016.
Speaking experience
Marion's public speaking portfolio has grown since she started The PA Hub and she has presented at many national and international events and conferences, been on PA Awards judging panels and delivered bespoke training to assistants at all levels.
Marion has spoken at many PA events around the UK for various companies including Leeds Beckett University, University of Leeds, DHL, Chief Fire Officers Association, NHS, The Meetings Show, Hays, office* show, Deloitte, William Grant & Sons, Bishops' PA Conference, EY, PwC, Edinburgh PA Network and PA conferences in London, Moscow, Berlin, Stockholm, Nice & Paris, and spoken at Exective Support Global online in 2020 and 2021. Marion has also been a trainer on #Adminchat, an online training forum with Executive Support Magazine.
Marion has written various articles for different publications and is currently writing her first book.
Marion is proud to be part of this wonderful profession and is passionate about raising the profile of the PA profession.
Topics include:
Effective PA Networking
A Guide to being an Outstanding Assistant
The Importance of Mentoring for Career Success  
Time and Diary Management
Managing your Manager
Key Challenges Facing Administration Roles
Event Planning for Assistants – Panic to Perfect!  
Motivational & Inspirational Talks 
Awards Speeches
National EA of the Year Awards, April 2018
On behalf of EY, I wanted to say again how grateful we are to you for being part of our inaugural EA of the Year programme. Your participation made such a difference to the evening event and the overall outcome. Your Keynote speech was both moving and inspiring and was the topic of many a conversation later that evening.
National EA of the Year Awards, April 2018
It was an absolute pleasure to meet you, and I really do think it makes a difference to the EAs to know that you truly understand their roles and can empathise with what they do day to day and their future ambitions. It's great to see what you can achieve if you set your mind to it.  Your speech clearly resonated with a lot people.
Vonlanthen Conference in Nice 2018
-The best session for me
-Very well presented, liked the quotes
-Good session
-Motivational
-Humorous and intelligent
-Super cool lady
-Controlled & calm presentation, very informative
-Great session that makes you feel good
office* show, London 2016
"It was lovely to meet you today and thank you again so much for your session. In 3 years of attending sessions at the office* show, that was easily the most useful session I've ever chosen. It was great to hear from both yourself and your mentee, Sherien Ahmed, and I left the session feeling inspired and motivated to take on both those roles. Thanks again, Shannon"
Book Marion for your event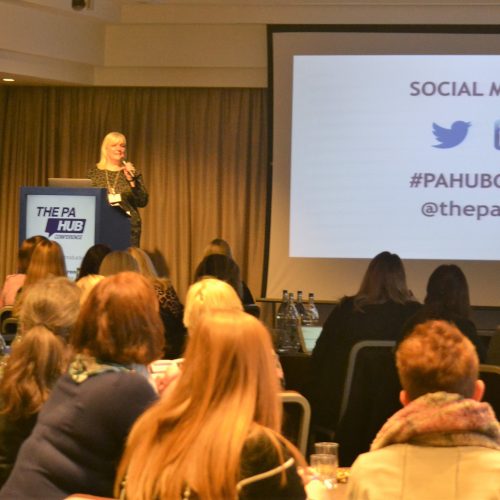 If you would like Marion to speak at your event please get in touch for the current rates and availability.