Where are we now?
The PA Hub is the leading networking group for assistants across the North of England, working with EAs, PAs, VAs, Secretaries, Office Managers and equivalent roles. We provide a friendly environment for our members to network, gain access to world class speakers and trainers, and give the opportunity to socialise with like-minded people from the same profession adding value to their own career development and their companies.
The PA Hub was formed in Leeds by Marion and Jon Lowrence in September 2012 followed by a pre-launch in November 2012 and an official launch in January 2013. The PA Hub expanded into Liverpool in October 2015, Manchester in October 2021 & Newcastle will launch in May 2022 to provide the same service to the assistants in these areas. The PA Hub now run events in each city, alternating between online, development, showcases and social events. The PA Hub also run PA Awards in Yorkshire and Merseyside and hold an annual PA Conference.
Marion is a multi-award winning assistant having worked in various administration roles for over 3 decades with her last role as a senior EA in the education sector. Winning these awards opened Marion's eyes to the kind of PA networks which existed in London and it soon became clear that the Northern PAs were missing out! This realisation helped Marion form an internal PA network at Yorkshire Universities for the 12 universities in the region with over 250 members and when other PAs wanted to join from outside of the education sector, and the idea of starting a PA network in Yorkshire was the beginning of The PA Hub.
Since The PA Hub started holding events in 2012, our following has grown, long lasting friendships have been made and we now have regular attendance from administrative professionals from our regions' top companies. We are particularly delighted that many of our members have developed in their roles and gained confidence since joining The PA Hub; some becoming award winners in their field.
Recent statistics show that our members work for companies who have a combined annual turnover of over £44 billion and employ over 1.2 million staff. Together, our members support over 700 top company directors and have over 2300 years of experience in the assistant role.
This shows some impressive figures which make us exceptionally proud of our members!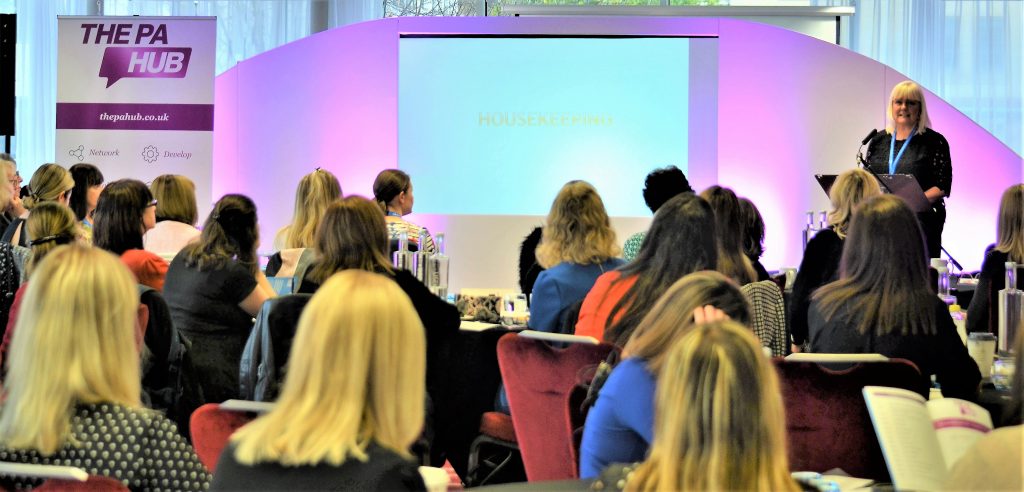 Find out more about who we are…
Marion Lowrence
Company Director
Marion Lowrence founded The PA Hub in September 2012 with Co-Director Jon Lowrence and is an award winning PA receiving 'Yorkshire PA of the Year' in 2011 and Pitman Training 'Super Achievers' International PA of the Year in 2012.
Jon Lowrence
Company Director
Prior to becoming involved with The PA Hub Jon ran his own business for over a decade bringing with him extensive experience and knowledge to the company. He also worked in a management role within the social housing sector bringing further qualities to The PA Hub such as customer service, financial responsibilities and company regulations. Jon continued to work in the housing sector as the company developed and began working full time for The PA Hub in May 2014. Jon focuses primarily on membership, corporate sponsorship, business development and company finances.