The PA Hub Leeds Development Event in Partnership with Leeds Bradford Airport
2nd June 2016 @ 6:00 am

-

8:30 pm
Join us at the Crowne Plaza Leeds for our next development event in partnership with Leeds Bradford Airport .
Register at bottom of page
The event will start with informal networking where you can meet other assistants with a welcome drink and canapés. Our networking is easy-going and friendly. If it is your first visit you will be introduced to others so you don't have to worry about being left standing on your own.  This is a forum to meet other peers from your profession in a relaxed atmosphere while learning and developing at the same time.
GUEST SPEAKER
Sally Turgoose, Management & Leadership Development Consultant from Aspire Development Ltd will be speaking on the evening. You can follow Sally on Twitter here @AspireDevelop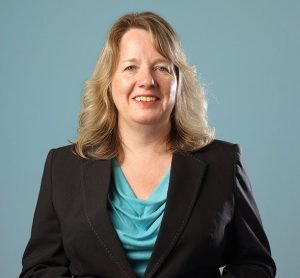 Influencing Effectively to Build Relationships
The ability to influence a broad range of people including managers, stakeholders and clients is an important part of the skill-set for a successful PA.  This session will focus upon developing the behaviours that enable you to influence in a way that builds positive relationships.  It will introduce a model of influencing which is easy to use and offers an effective and flexible approach to communication, which will help build trust and develop rapport with other people.
ABOUT SALLY
Sally is a management consultant at Aspire Development (UK) Ltd and is a highly experienced and skilled trainer, coach and facilitator with a passion for optimising performance in people and organisations.  She has gathered extensive experience through the project management, design and delivery of a broad range of training programmes for managers at all levels in both the public and private sectors and across the UK and Europe.
She has an excellent track record of working with teams and team leaders and a keen enthusiasm for developing influencing and communication skills and empowering people to role model the behaviours that can effectively build long-term working relationships.  She is an experienced coach and supports individuals to enable them to increase awareness of their potential and capability and achieve stretching goals.
People describe her as professional, highly motivated, engaging and perceptive and she has a breadth of knowledge and experience which she can appropriately adapt and shape to add value to any given client situation.
Sally is a Chartered Member of the Institute of Personnel and Development, MBTI qualified and a fluent Spanish speaker who can train and coach in the language.
---
Exhibitors
---
PRIZE DRAW
We will finish the evening with our prize draw including:
3 month Gym membership at Crowne Plaza Leeds
DIRECTIONS
http://www.cpleedshotel.co.uk/
Crowne Plaza Leeds, Wellington Street, Leeds , LS1-4DL (for Sat Nav use LS1-4AP) United Kingdom
CAR PARKING
Onsite parking which will be free to all attendees.