Virtual Event
Digital Development Event – with Special Guest Speaker Andy McMenemy
21st August 2020 @ 4:00 pm

-

5:15 pm

Virtual Event

Free – £30.00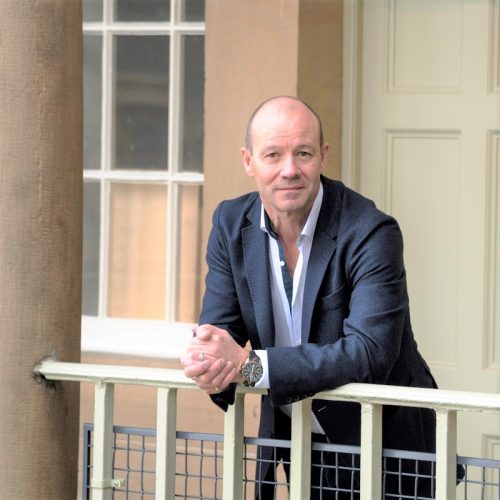 Andy McMenemy
Clinical Hypnotherapist, Inspirational Speaker, Leadership Facilitator, Behavioural Change Specialist
Coping With the Uncertainty in our Current Reality
Your emotional wellbeing is so important. Andy teaches people to bounce forward, build resilience, be positive and pro-active. As a psychotherapist Andy uses positive psychology to help emotional wellbeing and has solutions to improve your coping strategies.
Andy will share his anxiety and stress tookit with you to help you get through your own stresses and strains especially in today's climate of ultimate uncertainty.
The link to this digital event will be sent out 24 hours before the event goes live to the email you have registered with.
Read more
About Andy
Founder of Peak Personal Performance, Andy McMenemy, is an award-winning speaker, facilitator, leadership development mentor, personal development coach and behavioural change specialist, who has spent over 30 years studying human behavioural psychology.Andy came to public knowledge in 2011 when he set out to break a World Record in an epic challenge to run 66 Ultra Marathons in 66 consecutive days in the 66 official cities of the UK. Despite crippling injuries, including a damaged achilles tendon on day two and very firm medical advice to abandon his attempt, Andy carried on running, pulling on mental toughness and resilience and the power of a dream – and succeeded against the odds.
His tenacity, achievement and inspiration of other people has not gone un-noticed. In April 2014, Andy received the True Englishman of 2014 Award at The St George's Day Annual Luncheon at the Grosvenor House Hotel in London. He was privileged to join previous recipients including Sir Stephen Redgrave CBE, Sir Roger Bannister CBE MSC, Sir Ian Botham OBE, Sir Ranulph Fiennes OBE and Lawrence Dallaglio amongst others.
Andy trained at the London College of Clinical Hypnotherapy and the Northern College of Therapeutic Hypnosis, using Psychotherapy along with a blend of other skills, including counselling and positive psychology, to help and support clients to regain control over the parts of their lives that they feel stuck in or have lost control over.
Andy had previously built a successful 22 year career, climbing the corporate ladder with senior management and leadership positions. His focus now is on inspiring, leading, guiding, coaching and helping others who aspire to achieve their own Peak Personal Performance and chase their true potential in life.
Email: andy@andymcmenemy.co.uk