Digital Event – with Special Guest Speaker Lucy Brazier
9th March 2021 @ 6:00 pm

-

7:00 pm

Free – £20.00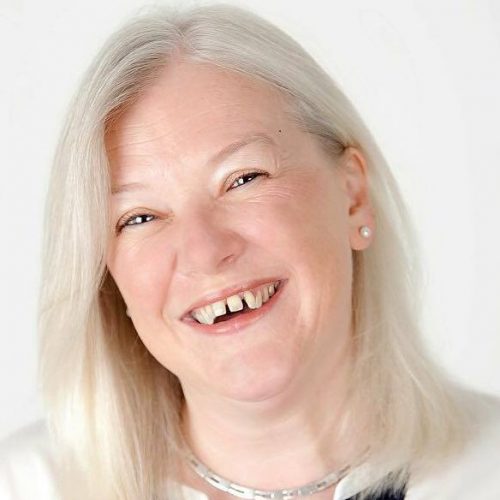 Lucy Brazier
CEO of Marcham Publishing, specialist publishers of Executive Secretary Magazine
Join Marion and Jon from The PA Hub for an exclusive interview with Lucy Brazier.
To celebrate International Women's Day we decided to interview one of the biggest leaders in our profession; someone who is constantly striving to challenge and raise the game for the administrative role globally. We needed someone who is passionate about all assistants being recognised and being heard. As the theme of this year's International Women's Day is Choose to Challenge we thought who better than the wonderful Lucy Brazier to have an open and honest conversation.
We will be talking about Lucy's background, why she started the magazine, how she became involved with the assistant profession and what's in store for the future. Talking about current issues in the PA profession, the challenges we are facing and having an important discussion about what assistants should be doing to keep at the top of their game in this changing world is a part of the conversation. We will cover many of the topics where we need to challenge ourselves so please join us to hear how you can change your world.
This is one discussion not to be missed!
You must be registered for this event and the link to join the event will be sent out 24 hours beforehand.
Read more
About Lucy
Lucy Brazier is one of the world's leading authorities on the administrative profession.
As  CEO  of  Marcham  Publishing,  specialist  publishers  of  Executive  Secretary  Magazine  –  a  global  training magazine dedicated to the professional development needs of senior and aspiring administrative professionals  – Lucy works  with  the best trainers  of Executive Assistants  from  around the world to  deliver the most up to  date and current training in the market.
Her passion is for the Assistant role to be truly recognised as a career and not just a job. Her formidable training expertise and speaking style have given her opportunities to train, present and Chair in over 45 countries at hundreds of events.  This  has  created much  needed  discussions across the globe on how to professionalise the role. Lucy has also acted as a consultant on career progression, the future of the role and how Executives/ Assistants can best partner with each other, with some of the biggest companies in the world.
Lucy  has  a  unique  overview  of  the  role  and  where  it  is  heading.  With  access  to  the  most  forward  thinking, passionate  and  knowledgeable  trainers  in  the  world  as  well  as  personally  meeting  and  speaking  to  literally thousands of Assistants over the last seven years, Lucy's knowledge of the market and what Assistants all over the world are facing on a day to day basis are second to none.