FREE LEEDS 10 YEAR CELEBRATION EVENT & CHARITY AUCTION – with Guest Speaker Shirwyn Weber at Radisson Blu Hotel
June 30 @ 6:00 pm

-

8:30 pm

Free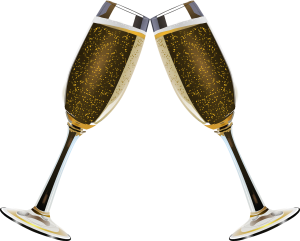 Join us at Radisson Blu Leeds to celebrate 10 years in business for The PA Hub with special guest speaker Shirwyn Weber and an auction in support of Cash for Kids.
This event is free for all PAs and equivalent roles and we look forward to welcoming you.
Please feel free to invite your PA colleagues and connections.
Don't worry if you are on your own as we a friendly welcoming group.
There will be an opportunity to have a show round of this fabulous hotel and there will be an auction in support of our charity Cash for Kids.
We look forward to seeing you all.
Shirwyn Weber
Executive Assistant to the Chief Operating Officer & Chief Product Officer at Luno
Effective Networking & Building Your Brand
During this session we will discuss various ways to building your personal brand and effective networking. Both skills will help you develop your effectiveness as an assistant. Being able to articulate to others, who you are, what you stand for and how to network will open a whole new world of opportunities. Be prepared to look at how you present yourself, your elevator pitch and how you network. Walking away from the session you should be able to define your brand, define a strategy to network and have a 60 second pitch that can be used on anyone!
Learning Outcomes
Personal Brand Creation
Networking Skills & Tips
Developing your elevator pitch
Read more
About Shirwyn

Shirwyn Weber is an award-winning Executive Assistant and works for Luno as the Executive Assistant to the Chief Operating Officer & Chief Product Officer.
Shirwyn previously worked for Shining Hope for Communities, a grassroots movement based in Nairobi, Kenya in urban slums providing services, community advocacy platforms, and education and leadership development for women and girls. SHOFCO serves more than 350,000 urban slum dwellers in 10 slums across three cities in Kenya. Having grown up in South Africa, his journey as an assistant started over 17 years ago.
With a wide range of skills developed over the years, Shirwyn was the first ever male to receive the title of South African PA of the Year in 2019.
An advocate for the profession and more so for males within the profession, he enjoys being able to assist and share his knowledge with others within the industry. He has started speaking at various engagements on his journey, the ever-evolving role of the assistant, Effective Networking, Finding your voice, Developing your brand, Diversity and Inclusion and many other topics.
In 2018 he became a mentor on the Isipho Admin Committee, a not-for-profit organisation that assists students in South Africa from a disadvantaged / impoverished background with completing their studies or continuing their education in the Business Administration field. To date Isipho has allowed over 15 disadvantaged students to complete their studies and has assisted some of those to find employment afterwards.
His favourite quote that represents his journey and success as an assistant is – "If you want to go fast, go alone. If you want to go far, go together." and believes that as a community of assistants we can change the perception of our roles and get the deserved praise and reward, all we need to do is do it together as a collective.