The PA Hub Leeds 3rd Birthday Party in partnership with Leeds Bradford Airport
7th January 2016 @ 6:00 pm

-

8:30 pm
After launching 3 years previously at Park Plaza in Leeds we return again to celebrate 3 years of The PA Hub in Leeds. With networking, drinks and canapés we will be celebrating as we move into year 4.
Please register at bottom of page
TRIBUTE TO SUSIE BARRON-STUBLEY
We will be dedicating this event and saying goodbye to our wonderful friend and PA Trainer Susie Barron-Stubley who tragically passed away on 2nd November 2015. Susie was a great mentor to The PA Hub and her passion for the PA profession was contagious. Her smile lit up a room and her laugh could be heard from afar. We will miss you Susie and we will always have fond memories of our times together. The PA world will not be the same without you.
Susie was our first keynote speaker at The PA Hub launch in January 2013 and we will be raising money via an auction and prize draw for the charity MIND.
Our special guest speaker will be Anna Pinkerton. 
About Anna
Anna supports all those in public life for example; entrepreneurs, executive managers, directors, actors, sports personalities, lawyers.  She helps them recover and be back into business, work, & sport when something unexpectedly horrific has 'shunted' them out of life as they knew it.
She also helps people who have been through a gradual build up of multiple stresses that have become overwhelming. When people get to the point where they say 'I can't do this anymore'
Anna knows that traumatic life events can cause a person to feel entirely broken to the point that they don't recognize themselves or their  lives.
With 20 years of experience Anna is known for her building of relationships with people struggling to get back to their successes, both personally and in public life she finds where experience works for people and where it holds them still or in private turmoil. Anna makes a unique space for discovering the power beneath the stuff we 'tuck away', whether it be sudden events, long terms pains or hidden talents.
About Park Plaza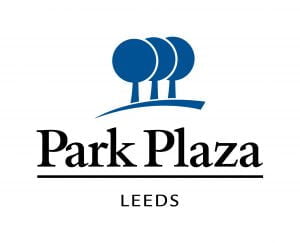 Park Plaza Leeds offers convenient access to the Leeds Bradford and Manchester Airports, and the UK's main motorway and railway networks. Two meetings and events floors house four purpose-built suites and can be converted into 11 meeting rooms, all with natural daylight.  AIM Gold accredited, this flexible space is perfect for seminars, private dining, proms, graduations and weddings or civil ceremonies.
The hotel's 187 renovated guestrooms feature Executive Rooms and four stunning Suites including a Penthouse. Dining options include the award-winning Chino Latino Pan-Asian Restaurant & Bar, Scene Lobby Bar and a 24-hour Room Service menu. The fitness suite has weight-resistance machines and cardiovascular equipment.
PRIZE DRAW & AUCTION
-2 Cinema Tickets from Everyman
-Afternoon tea for two at The Mansion from Dine
-Livescribe Pen from Pitman Training
-Flights, hotel stays and VIP tours as well as Mariah Carey tickets
-Other prizes from Executive Secretary Magazine, Park Plaza , Chino Latino, Leeds Bradford Airport, Aer Lingus, and many more.