Liverpool Development Event with Emily Walker
January 11 @ 6:00 pm

-

8:30 pm

Free – £20.00
Join us for some friendly PA networking over drinks and canapes at the fantastic Pullman Hotel in Liverpool  followed by our special guest speaker Emily Walker with her topic: The Place of the PA in a Post Pandemic World.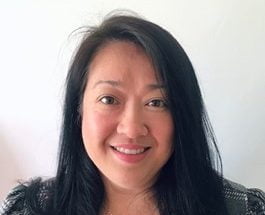 Emily Walker
Executive Assistant, Liverpool John Moores University.
The Place of the PA in a Post Pandemic World
A reflective look at the workplace and the role of the PA since the coronavirus pandemic. This session will touch on my experiences of living and working as a mixed-race Executive Assistant since the so called 'China Virus' overwhelmed the world. I'll talk about my experiences prior to and since the pandemic, how the workplace has changed, what we have learned through the pandemic, what benefits we have retained and what we have lost, good and bad. I'll also touch upon how my ethnicity has presented additional challenges following the pandemic and how we as assistants can create safe spaces for colleagues. I'll suggest initiatives we can take forward to promote inclusivity and belonging in the workplace.
To understand the challenges faced by assistants of different backgrounds.
How to be an advocate or an ally through networks, mentoring or promoting others through PA awards.
Understand how you can practice inclusive behaviour every day.
Read more
About Emily
Emily Walker has worked as an Executive Assistant for the last 17 years at Liverpool John Moores University. Emily began her career as PA to the Director of Biological and Earth Sciences and then went on to support the Director of Pharmacy and Biomolecular Sciences. Emily's most current role was as Executive Support Officer to the Pro-Vice Chancellor for Research and Knowledge Exchange and the Pro-Vice Chancellor for Strategic Initiatives helping them to work strategically on a wide variety of activities. Prior to becoming a PA Emily was an English Language teacher in Japan. Emily is hugely committed to Equality, Diversity and Inclusivity and was a founding member of the LJMU Black, Asian and Minority Ethnic Staff Network and worked with collaborators to write a report on Diversity, Inclusion and Belonging for the 11th World Administrators Summit. Emily won the We Are The City Award for Best PA 2017 and was a finalist in the North West PA Awards 2018.